Who Is Alan Ayckbourn?
Who is Alan Ayckbourn? It's a pertinent question as his career encompasses more than six decades and whilst still popular, his impact and contribution to national and regional theatre is perhaps no longer appreciated as much as it should be.

Alan Ayckbourn is, inarguably, one of the most successful and influential British playwrights in the latter half of the 20th century. His plays have won a plethora awards and have been performed around the world in numerous languages. He is credited with essentially creating the tragicomic genre in theatre and his work continues to be popular and regularly performed.

As a director, he is regarded as one of the UK's most experienced and dedicated theatre-in-the-round directors, having devoted his life to the form and he has received acclaim and awards for his directing in Scarborough, London and North America.

This page offers a glimpse into who Alan Ayckbourn is and why he is so significant.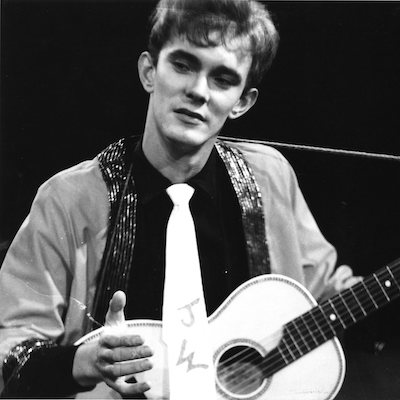 Alan Ayckbourn
(© Haydonning Ltd)
A pioneering playwright.
Alan Ayckbourn is one of the UK's most popular and prolific writers with - as of 2024 - 90 full-length plays to his name as well as other works. He debuted as a playwright in 1959 with
The Square Cat
and by 1967 had found considerable fame and success with his first West End hit, his seventh play
Relatively Speaking
. The plays which followed such as
How The Other Half Loves
,
Absurd Person Singular
,
The Norman Conquests
trilogy,
Bedroom Farce
,
Woman in Mind
,
A Chorus of Disapproval
,
Henceforward…
,
Man of the Moment
and
House & Garden
found success in his home town of Scarborough before enormously successful transfers to the West End - often at the National Theatre - and then onto global success. More than 70 of his plays have been published and have remained constantly in print and his book,
The Crafty Art of Playmaking
, is regarded as a definitive guide to writing and directing and has also never been out of print.


An acclaimed director.
Alan Ayckbourn began directing professionally in 1961 at Theatre in the Round at the Library Theatre in Scarborough. As of 2024, he has directed more than 400 productions, most of which were for theatre in the round; he is regarded as one of the most experienced theatre in the round directors in the UK. His work as a director gained wide recognition during the late 1980s when he became a Company Director at the National Theatre for two years directing acclaimed works such as
A Small Family Business
and
A View From The Bridge
, whose author - Arthur Miller - stated it was the definitive production of the play. For most of his life, he has considered himself a director foremost rather than a playwright as he spent more time in the rehearsal room directing than at his desk writing.


A long-serving Artistic Director.
Alan Ayckbourn is also one of the longest serving Artistic Directors in the UK. He was Artistic Director of what is now the Stephen Joseph Theatre in Scarborough for 37 years from 1972 to 2009. He took over running the theatre he is synonymous with following the death of its founder and his most influential mentor, Stephen Joseph, in 1967. As Artistic Director of the company, Alan was responsible for overseeing its move into two homes including its present, permanent home. He championed Stephen Joseph's legacy of promoting new plays and new playwrights and helped establish theatre in the round in Scarborough as an internationally recognised venue.


A staunch advocate of new writing.
One of Stephen Joseph's founding principles of theatre in the round in Scarborough was promoting new plays and new playwrights. Alan Ayckbourn was a beneficiary of this policy. When he took over Theatre in the Round at the Library Theatre in 1972, he redoubled the theatre's commitment to new writing and was often directing new work and encouraging and advising new writers. In 1996, he established the company's first Literary Department. During the course of his leadership of the theatre in the round company in Scarborough, more than half its productions were new plays often by new or up-and-coming writers; approximately 300 new plays. It is something Alan Ayckbourn has always
p
assionately championed.


A champion of regional theatre.
Unlike the majority of his peers, Alan Ayckbourn has remained dedicated to regional theatre throughout his life. Despite his phenomenal success and popularity - which arguably could have led him to any theatre during the 1970s and 1980s - he has stayed resolutely committed to Scarborough, advocating the importance of regional theatre. To this day, he remains committed to regional theatre and works closely with both the Stephen Joseph Theatre in Scarborough and The Old Laundry Theatre, Bowness-on-Windermere.


A West End phenomenon:
As a result of stopping his new plays transferring to the West End in 2002, it's often forgotten how much of a phenomenon Alan Ayckbourn was in the West End. In 1967,
Relatively Speaking
propelled him to overnight fame and fortune at a time when playwrights could still become sensations and familiar names on the street. A string of successes in the West End brought him success, awards and global recognition. Between 1971 and 2001, there was between one and five Ayckbourn plays being produced every single year in the West End. At one point, he held the world record for the most productions running concurrently in the West End with five plays running at the same time. He is believed to be the only playwright to have had plays concurrently running in the National Theatre, the West End and on the London fringe. He has had 10 plays produced by the National Theatre and even been produced by the Royal Shakespeare Company. Despite not allowing his new work to go to London, there have still been more than a dozen revivals of his plays in the West End since 2002.


Award-winning:
Alan Ayckbourn is the only playwright to have received both the Tony and the Olivier Special Awards for his contribution to theatre. Over a career of six decades he has won numerous awards including Oliviers, Tonys and Moli
è
res and has been recognised both for his playwright and his directing. He has also received numerous honours including a CBE and a knighthood for 'services to theatre.' He has received the Montblanc de la Culture Award, the Writers' Guild of Britain Lifetime Achievement Award, the Sunday Times Award for Literary Excellence, the Hall of Fame For Achievements in American Theatre and the Oxford Literary festival Honorary Fellowship among other awards and honours.


An experimental writer.
Amongst all this, it must never be forgotten that Alan Ayckbourn is a far more experimental writer than he is often credited with. His work continually attempts to push the envelope. Whilst his plays may be set - predominantly - in recognisable and familiar places, his writing often uses that to push into new areas of presenting narratives. His use of overlaid action in different locations and different times is believed to be a theatrical first (
How The Other Half Loves
). Other innovative ideas include a trilogy showing there events of one weekend from three different perspectives (
The Norman Conquests
), two plays running simultaneously in two auditoria with one cast (
House & Garden
), a domestic drama told in real time (
Absent Friends
), a play with 16 different possible permutations with 10 characters and more than thirty hours of dialogue performed by just two actors (
Intimate Exchanges
), a cinematic piece with 52 scenes moving instantly in and out of each other (
Private Fears in Public Places
), plays with random scenes and elements (
Sisterly Feelings
,
It Could Be Any One Of Us
), plays with different time streams such as real-time, leaping forwards and progressing backwards (
Time of my Life
), stories told through different perspectives (
Arrivals & Departures
) or even plays running backwards (
Birthdays Past, Birthdays Present
). He is a continually experimental writer looking at the different ways to tell and present stories.


An inspiration.
One of the least acknowledged aspects of Alan Ayckbourn's work is his influence on those people he has worked with. It's not often commented on, but during his tenure as Artistic Director of the Stephen Joseph Theatre, Alan was renowned for the community he built. He was quick to encourage people to be generous with their skills and to try new things - a remnant of his time with Stephen Joseph. His approach to work inspired many of those he worked with. He sincerely believes that theatre is about everyone with a company working together be they actors, or front of house, directors or stage managers. Everyone was important if a theatre was to succeed.


And there's just one other thing. The one thing he's frequently characterised as, but - objectively - definitely isn't…

He's not a farceur.
Ever since the 1970s, Alan Ayckbourn has been labelled a farceur. This is an entirely inaccurate representation of his work. As of 2023, Alan Ayckbourn has written 89 full-length plays. Of these he only considers one to be a true farce,
Taking Steps
. Reasonably, one could argue another four or five works fall within the traditional category of farce, half of which have been withdrawn and essentially never been seen. His label as a farceur has tended to come from productions which he has not directed and which do not accurately reflect the contents or intentions of the original pieces. Most of his work actually falls under the tragicomic tradition - of which he is, arguably, one of the originators of. Plays such as Absurd Person Singular,
The Norman Conquests
and Bedroom Farce, which are often described as farces, can in no way be construed as farce in the traditional sense of the term (and
Bedroom Farce
is definitely a comedy rather than a farce as it meets none of the established tropes of traditional farce). Alan Ayckbourn has also always hated the fact people feel the need to pigeon-hole writers. In the end, Alan Ayckbourn considers he writes plays. He doesn't label them or pigeon-hole them. They are just plays, it is up to the audience to decide what they want to about them.


Article by and copyright of Simon Murgatroyd. Please do not reproduce without permission of the copyright holder.